Garage Door Spring Replacement in Lawton, OK
Hall Services installs in replaces garage door springs in the Lawton, OK area. If you have a broken spring or a spring that is more than 10 years old, give us a call for a replacement estimate.
Garage door springs have a life span of 8-12 years. How often the door is used does impact this age. If your spring has ran more than 10,000 cycles, or if it has rust and/or cracks, we'd suggest a replacement.
A broken spring could prevent you from opening your garage door. Proactive replacement helps ensure your spring won't break at an inconvenient time.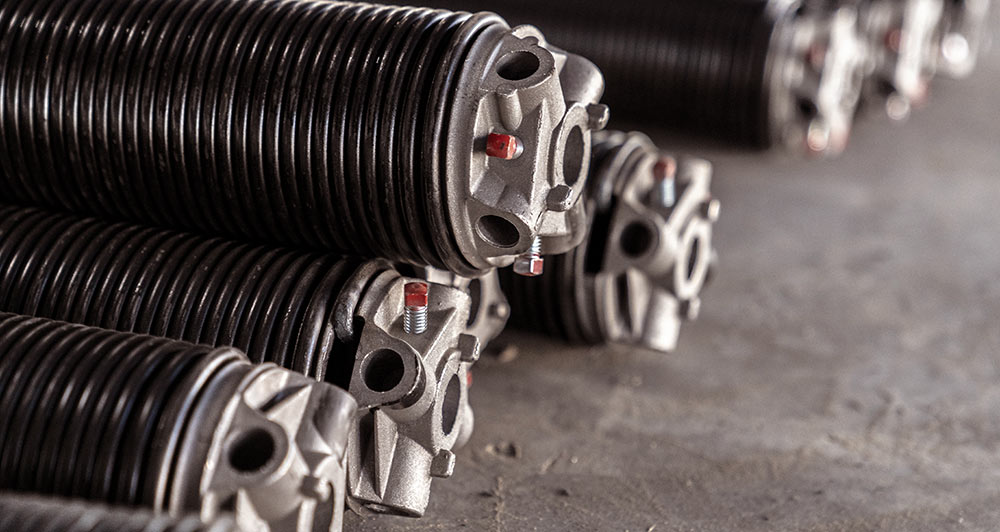 How to Tell if a Garage Door Spring is Broken
When a spring breaks, you'll normally hear a loud popping sound. If you've not heard this, but you are having one of these issues, you'll want to examine the spring or contact a professional.
Opener won't move or open door fully
Door has slammed to the ground when closing
Door is making noise and/or shaking when opening or closing
Torsion springs are the most common type of spring. They are located above your garage door opening. You'll normally have a single spring for a single door, and two springs for a double door. If you look at the spring and there is a separation anywhere your spring has broken. This gap is usually obvious.
If you do get near the springs, be very careful. Garage Door springs are under high tension and they can be dangerous.
Torsion Spring Replacement in Lawton and Wichita Falls
Because of the tools required and the dangerous nature of heavy doors and high tension springs, most homeowners hire a professional to replace torsion springs. We provide this service in the Lawton, OK and Wichita Falls, TX areas. If you'd like assistance, give us a call for an estimate.