Control and Monitor Your Garage Door with a Smart Opener
Smart garage door openers connect to you home's wi-fi network and allow you to access the opener via your smartphone or tablet. This simple upgrade adds convenience, security and peace of mind. You'll never have to wonder if the garage door is open again!
There are a number of smart openers on the market, with a variety of features and price points. All models will allow you to open and close the door, and see its status via a mobile app installed on your smart device. Features may include:
Operate your door via smart devices.
Monitor door activity from anywhere.
Get alerts when the door opens/closes.
Control opener-connected lights and accessories.
Operate garage door locks.
View garage via built-in camera.
Connect with other Smart Home Devices (Alexa, Google Home, etc.)
Allow access for Amazon Key deliveries.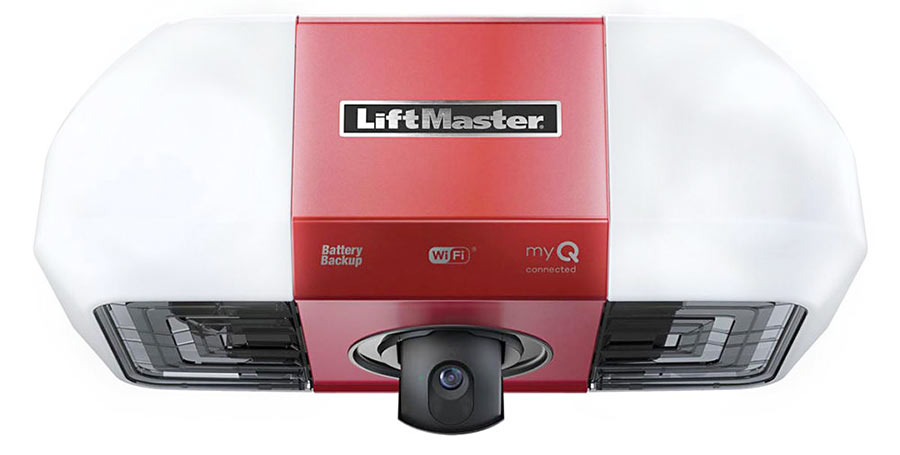 Most overhead door openers last well over ten years, so they are rarely replaced. If you do have an old model, the convenience and security features (encryption) may be a good reason to consider an upgrade. Newer openers also offer quieter operation, battery backups in case of power outages and more reliable safety features.
We have several models to choose from, and free consultations to help you determine the best option for your home. If you'd like to learn more about our garage door openers, give us a call. Our installation service are available in Lawton, OK and Wichita Falls, TX.